İBB YolGösteren Mobile App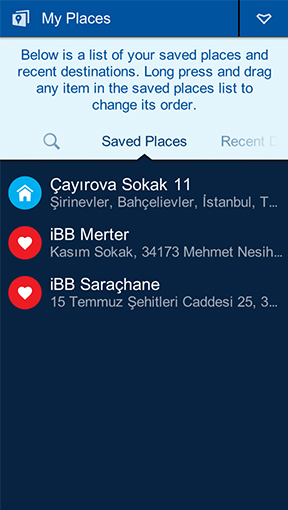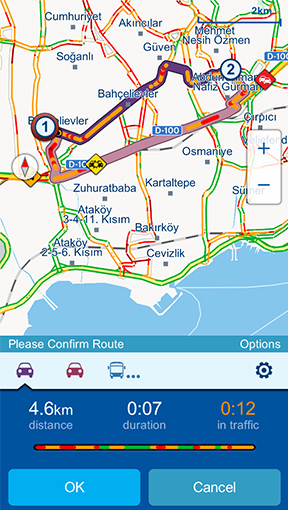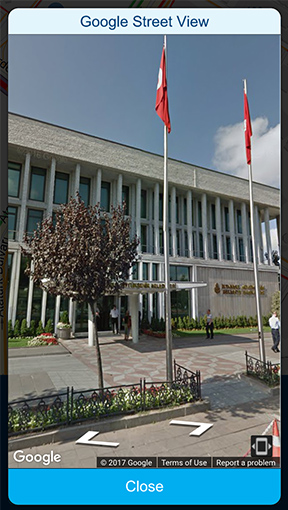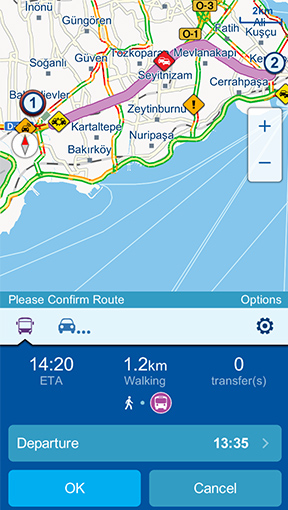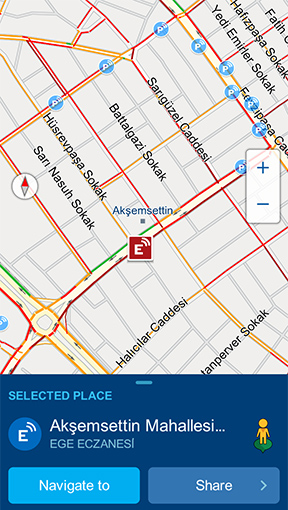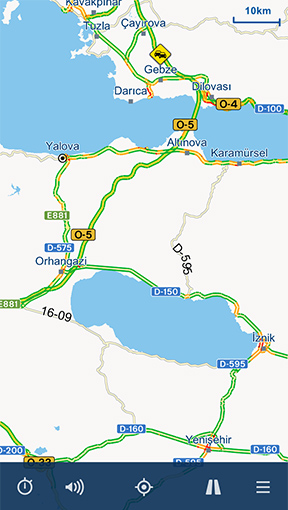 İBB YOLGÖSTEREN
İBB YolGösteren the most comprehensive live navigation application will guide you anytime to reach your destination.
SEARCH
You can search for your destination by typing it in the "Search Bar", by selecting from the sections sorted by categoties, or by creating your destination by voice commands.
FAVORITES
You can view the details of your destination and quickly access your favorite destinations by adding them to your favorites.
PLAN YOUR TRAVEL
İBB YolGösteren offers you alternative routes, total distance and estimated time of arrival to take you to your destination in shortest time. When you exit the route you select, it automatically creates a new route to take you to your destination.
STREET VIEW
You can get detailed information by looking at street view of the location you select or your destination.
LIVE CAMERA VIEW
İBB YolGösteren allows you to see live traffic videos of IMM's traffic observation cameras on your route during your travel.
PUCLIC TRANSPORT
İBB YolGösteren is integrated with all public transport vehicles in İstanbul and offers environmentally friendly and sustainable transportation options.
PHARMACIES ON DUTY AND PARKING LOTS
You can see the pharmacies on duty in İstanbul and you can navigate to these pharmacies and car parks.
TRAFFIC INFORMATION IN MARMARA REGION
You can see instant traffic density information in Marmara Region and get information about the situations adversely affecting traffic flow such as roadworks, traffic congestion, accidents, maintenance-repair works, etc.
MULTI LANGUAGE OPTION
İBB YolGösteren application; Turkish, English, German, French, Arabic and Italian language options are available.
Press Kit and Introduction Videos